Watch this space for updates on the Ghost Light Run.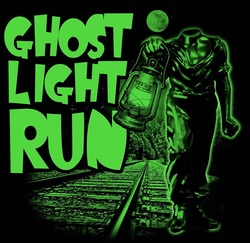 For over 125 years, the Ghost Light has been seen floating along the railroad tracks on Bennett Road between Screven and Jesup. The Ghost Light 5K will be a night run along this same route. You might just luck into seeing it while you're running. Might be a good reason for you to speed up.


Get your Ghost Light 5K Run/Walk & 1 Mile Lantern Run/Walk by clicking here.


---